Making Video Professionally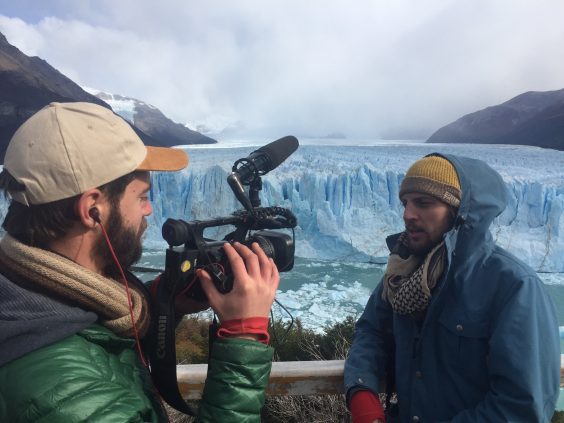 If you're a professional journalist then you know the kind of pressure the industry is under. Whether you work in newspapers, television, magazines or online, change is coming. We believe that digital video training is the best way to protect your job and secure your future. In four days, we can teach you to expand your skills and abilities deep into the growing world of video journalism.
"A genuinely transformative course and life experience. Runs counter to everything I've been taught in PR for 15 years. This is the future. Thanks again, I'll use this course every day."
– Martin Grey
"Michael's course was the best training course I've done in more than 20 years as a journalist."
– Ann Gould
"Loved the entire training. Not only did I learn a vast amount of information, but I am energized and motivated to move forward with creating more videos."
– Hilary White
4-Day Video Producers Intensive
New York City
Midtown Manhattan
4-Day Video Producers Intensive $1295
Wednesday June 6- Saturday June 9, 2018
Register
NYC dates don't work for you? Please click below to be notified when we announce new ones.
Notify Me
London
4-Day Video Producers Intensive £995
Tuesday April 3- Sunday April 6, 2018
Register
London dates don't work for you? Please click below to be notified when we announce new ones.
Notify Me
About The Course
These are intensive 4-day courses in professional video journalism training in which you will learn everything you need to know in order to shoot, edit, script, story-tell, produce and upload broadcast quality video stories all on your own.
They are complete hands-on training courses. During the courses you will have the opportunity make two complete videos.
They are the same courses used to train professional journalists at The BBC, The New York Times, Conde Nast, McGraw Hill, Radio Free Europe, ARD in Germany, as well as the Travel Channel and many other major media and journalism companies around the world.
These courses are specifically designed for the media professional who wishes to become proficient in the use of digital video both for broadcast and for online. They are open to current employees of media companies; those who wish to work for media companies and to those who would like to freelance and sell their work.
At the end of four days, you will be able to deliver a professional, broadcast-quality video every single time.
No prior experience in video or television is required for these courses. We have a limited number of camera and laptop rentals, but you are welcome to use your Smartphone to shoot for this class.
Course Programme:
• How to shoot great video.
• How to script a video story.
• How to edit video on a laptop quickly and easily.
• How to structure a compelling story for video.
• How to track your own voice and create narration.
• How to mix audio for professional results.
• How to add music, graphics and titles to your video.
• How to produce a professional product every time.
• How to create great video stories for air or online.
• How to upload and distribute your video.
• How to market and sell your video (for freelancers).
• Legal and copyright issues.
• Music rights.
©2018 RosenblumTV