[eleven_columns]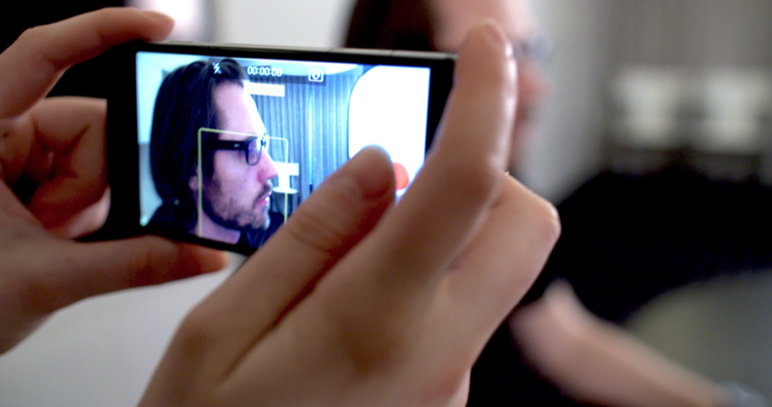 Do you want to be able to produce high quality videos for your business, your website and for social media? We run a two-day intensive "Introduction to Video" class in New York City and London. This class will teach you everything you need to get started: how to shoot, how to tell a compelling story and how to edit using Final Cut software. By the end of the two days you will have produced your own short film and will understand what it takes to make a really good video.
Of course, you're already part of the way there because you know what great video and film looks like. You see it all the time on TV or at the movies or online. But how do you get it to look so professional? It isn't hard.
All our courses are taught by industry professionals who have sold thousands of hours of TV and video programming and who have worked for organisations including the BBC, The New York Times and CBS. They will take you through a very well-defined step-by-step process that is going to teach you how to make perfect video every single time, no matter what the subject matter, no matter where the location.
Whether you're planning on creating compelling video for your own website, using video to enhance your business presentations, using video to sell products and services via social media, this is the course for you.
During the 2-day session, you'll actually go out and shoot all the elements of a video piece. Then you'll script it, track it, edit it and screen it for a professional critique.
Working with your personal instructors, you'll learn everything you need to know to produce professional-quality video, even on your smartphone. It's fast, it's cheap and it's simple to do, once you know what to do.
In this course we cover the following:
The Michael Rosenblum 5 Shot Method™ – a simple and fool-proof method that will turn
your footage into professional quality video every single time, whether it's for your
own personal viewing, or something you might use for your website or your business
needs.
Cameras – we discuss a range of different cameras from DSLR to smartphones; whatever camera you decide to shoot with, we teach you the essential rules for holding and stabilizing the camera correctly, how to ensure your focus and exposure are set correctly, using available light and avoiding back-lit filming situations as well as when to use tripods and how to acquire good audio.
Assignments – each student will complete a field shooting exercise as well as the classroom instruction. Our teachers give detailed instructions on what to film before students complete their filming exercise.
1st Group Screening – once students return from the filming exercise, we conduct a group screening and critique of all the footage shot. This is a very important part of the learning process because you learn as much from other people's mistakes as you do from your own.
Storytelling in Video – Michael Rosenblum takes you through his foolproof method for telling compelling stories in video. Once you learn this system, you will use it for every story you produce.
Grammar of Editing – this is our essential guide to understanding different editing terms and concepts. This session covers a wide range of professional editing skills including using narration to compress time, understanding what a jump cut is and how to match action between shots.
Editing with Final Cut Pro X – in this lecture we first take a tour of the editing interface so students understand the different functions of the main parts of the software. After that we discuss the different methods for screening footage and selecting shots and the different types of edits. We teach students how to build a timeline using the techniques taught in the grammar of Editing Session. Each student will edit a one-minute video during the course.
2nd Group Screening – At the end of the day, each of the edited stories will be exported and screened in the group. This is an important learning exercise as you receive feedback not only on your own video, but you learn from what other members of the group have created.This course is ideal not only for beginners but also for people who have had some experience editing but are not happy with the results of what they have created. You can work with your own footage during the course but if you would like some sample footage from us to use it can be provided.We have a limited number of HD video cameras that you can rent from us and you are welcome to use your Smartphone for this course. You will also need a Mac laptop with Final Cut Pro X editing software which can be downloaded free of charge for 30 days from the App Store. No experience is required for this course.

©2018 RosenblumTV[/eleven_columns][four_columns]

TESTIMONIALS

---

"Lisa and Michael are a great teaching team. I'll recommend this course. It was an excellent experience!"

– Ann Fowler

UPCOMING DATES

New York City

Midtown Manhattan
Two-Day Video Producers Course $525

Wednesday June 6- Thursday June 7, 2018

[blue_button href="https://rosenblumtv.wufoo.com/forms/m5auw8x05p8lmn/"]Register[/blue_button]

Wednesday October 10- Thursday October 11, 2018

[blue_button href="https://rosenblumtv.wufoo.com/forms/m5auw8x05p8lmn/"]Register[/blue_button]

NYC dates don't work for you? Please click below to be notified when we announce new ones.

[yellow_button href="https://rosenblumtv.wufoo.com/forms/zludht40otqs5h/"]Notify Me[/yellow_button]

London, England

Two-Day Video Producers Course £395

New London Dates TBA. Please click below to be notified when we announce new ones.

[yellow_button href="https://rosenblumtv.wufoo.com/forms/zlhwv15078iq49/"]Notify Me[/yellow_button]

Other Courses