How To Make Millions in Journalism
---
---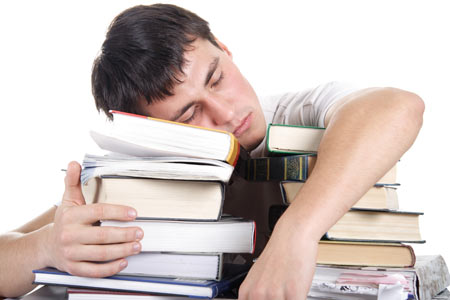 Wake up!!!
OK.
So yesterday I had my meeting with Nick Lemann, the Dean of the Graduate School of Journalism at Columbia University.
I pitched him my concept. Here it is:
1. Â I want to run a course at the Journalism School. Â We can call it "Entrepreneurial Journalism". We should call it How To Make Millions in Journalism. Â (Anyone not signing up for this one?). But we'll call it the former.
2. The course will teach students how to look at the emerging world of journalism as both journalists and entrepreneurs. Â It will teach them where the markets are, how to come up with a coherent journalism related business plan. How to write a business plan. How to raise money, issue shares, maintain equity control, and so on. Â How to price and test market your concept. And so on…
3. In order to pass the course, the students will then have to come up with an idea of a journalism based business, write the plan and pitch it to a review board. (Ever see Dragon's Den on BBC America?)
4. Now, here is the interesting part. Before we get started with the course, we are going to raise a small fund, from corporations, foundations and investors. Â 
5. Â We are going to then seed investment capital to the best plans that the students come up with and put them into business upon graduation. (This I stole from Jeff Jarvis and CUNY so give him the credit here).
6. But here is where we get different. Â We are going to set up a separate corporation: The Columbia Journalism School Development Corp. Â (CJSDC). Â We're going to give the students 30% equity in their newly funded business venture, but the CJSDC is going to hold onto 70% of the equity.
7. Â For the next two years, the CJSDC is going to shepherd the new businesses that it owns, so the student entrepreneurs aren't just left to drift.
8. Â We are looking for an exit strategy, so the goal of the CJSDC will be to sell the company, making a nice return to the student but also building up the investment fund for the future.
Now, most of these student projects are going to go nowhere. Which is fine. But let's bear in mind that Google started as a student project at Stanford.  While we might have a lot of failures, all we really need is one or two Craigslists and we're in business. 
And being in business is no crime.
---
---