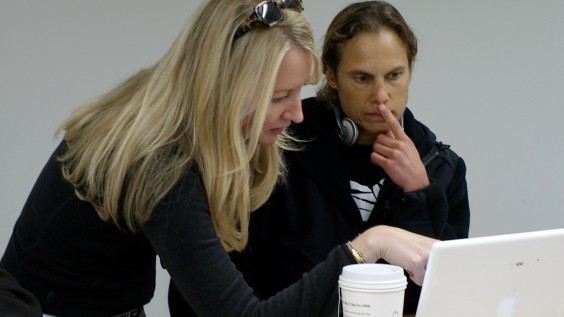 Do you want to be able to produce high quality videos for your business or your website or do you just want to be able to make great home movies that people will actually want to watch?
We run two-day intensive classes in New York City and  London. These classes will teach you everything you need to get started, how to shoot, how to tell a compelling story and how to edit using Final Cut software. By the end of the two days you will have produced your own short film and will understand what it takes to make a really good video.
It doesn't matter if you don't have your own camera and laptop, you can rent them from us and no experience is required.
Of course, you're already part of the way there because you know what great video and film looks like. You see it all the time on TV or at the movies or online. But how do you get it to look so professional? It isn't hard.
We're going to walk you through a very well-defined step-by-step process that is going to teach you how to make perfect video every single time, no matter what the subject matter, no matter where the location. Whether you're planning on creating compelling video for your own website, using video to enhance your business presentations, using video to sell your house or your car, or even yourself; or just making great home video, this is the course for you.
In the course of the 2-day session you'll actually go out and shoot all the elements of a video piece. Then you'll script it, track it, edit it and screen it for a professional critique before you take it home.
Working with your personal instructors, you'll learn everything you need to know to produce professional quality video on what is essentially home-video equipment. It's fast, it's cheap and it's simple to do, once you know what to do.
• What are the elements of a great video story?
• How do I shoot for the cut, and make every shot count?
• Critiquing your video " what works and what does not.
• How to get great audio.
• Access! How to convince people to let you shoot video with them or at their place?
• Interview? Or not?
• I want to be the star of my own film!
• How to get important information across so that people will not only watch but enjoy the experience.
• How to assemble a video story.
• The importance of storytelling: how to make it compelling.
• How to edit your video – everything you need to know.
• How to write and lay in a narration.
• How to mix sound.
• How to incorporate graphics and music.
• How to upload and share your video.
• What equipment should I get?
• How can I use audio to enhance my business?
• How can I make money from these new skills?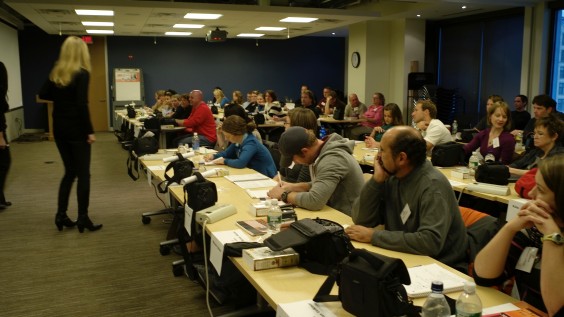 TESTIMONIALS
---
"Lisa and Michael are a great teaching team. I'll recommend this course. It was an excellent experience!"
– Ann Fowler
INTRODUCTORY COURSES
London
The Thomson Foundation
46 Chancery Lane
London, England WC2A 1JE
Sept 11-12, 2017
2-Day Introduction to Video £549
Register
New York City
Midtown Manhattan
Oct 18-19, 2017
2-Day Introduction to Video $995
Register
ADVANCED COURSES
London
The Thomson Foundation
46 Chancery Lane
London, England WC2A 1JE
New Dates TBA
Please click below to be notified when new dates are announced.
Notify Me
New York City
Midtown Manhattan
Oct 20-21, 2017
2-Day Advanced Video Training $995
Register
Other Courses