1-Day "Video Editing for Beginners"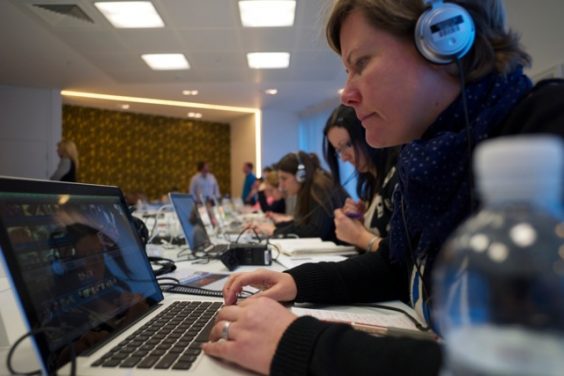 Our 1-Day Editing for Beginners Course is for anyone who wants to learn to edit but not be overwhelmed by all the technical terminology. We created this course after hearing many stories from people who just wanted to learn the essential elements of editing in order to produce professional quality, polished videos.
This course begins with a session called "Storytelling in Video" because you can't start to edit until you understand what makes a compelling story and how to create that when you edit. We teach a simple, repeatable model for telling stories that will ensure you reach your audience every time. In a video-driven world, this is a very essential skill.
We watch television and video all the time and we understand much more about the way it is edited than we realize. Our "Grammar of Editing" session takes apart the way video and television is edited and explains both the terminology and also the tips and tricks to making your video look professionally edited. This lecture covers jump cuts and match cuts, editing on movement, different techniques for compressing time and how to build sequences when you're editing. We use lots of video examples to make understanding the grammar of editing really easy.
There is a wide range of different editing software available and the ones aimed at professionals are broadly similar. For this course we will be using Final Cut Pro X because we find it is very intuitive to use, especially for beginners, and it is available with a 30-day free trial so you can use it for the training course and then switch to a different software, if you prefer, later. The type of software is much less important than understanding the concepts of how to edit.
Many editing courses try to teach you every function in the software before you have even laid a single shot on the timeline and in our experience this is not the best way to learn to edit. We prefer to teach you the functions you need to know in order to edit your video because learning to edit is a bit like learning to play chess, once you know the basic moves you can play a game and with practice you'll learn more as you go.
Here is an outline of what this one-day course covers:
Storytelling in Video – Michael Rosenblum takes you through his foolproof method for telling compelling stories in video. Once you learn this system, you will use it for every story you produce.
Grammar of Editing – this is our essential guide to understanding different editing terms and concepts. This session covers a wide range of professional editing skills including using narration to compress time, understanding what a jump cut is and how to match action between shots.
Editing with Final Cut Pro X – in this lecture we first take a tour of the editing interface so students understand the different functions of the main parts of the software. After that we discuss the different methods for screening footage and selecting shots and the different types of edits. We teach students how to build a timeline using the techniques taught in the grammar of Editing Session. Each student will edit a one-minute video during the course.
Screening – At the end of the day, each of the edited stories will be exported and screened in the group. This is an important learning exercise as you receive feedback not only on your own video, but you learn from what other members of the group have created.This course is ideal not only for beginners but also for people who have had some experience editing but are not happy with the results of what they have created. You can work with your own footage during the course but if you would like some sample footage from us to use it can be provided.Delegates will need a Mac laptop with the latest version of FCP X installed.
©2018 Rosenblum TV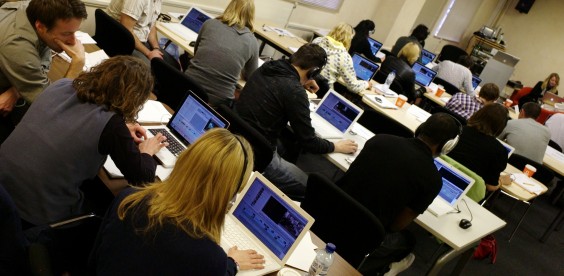 TESTIMONIALS
---
"I liked how easy it was to follow the formula, and what I mainly came to learn was Final Cut. I thought the instruction for that was great!"
– Whitney Brodie
UPCOMING DATES
New York City
Midtown Manhattan
One-Day Video Editing for Beginners $295
Thursday June 7th, 2018
Register
NYC dates don't work for you? Please click below to be notified when we announce new ones.
Notify Me
London, England
One-Day Video Editing for Beginners £250
Wednesday April 4th, 2018
Register
London dates don't work for you? Please click below to be notified when we announce new ones.
Notify Me