1-Day "How to Shoot Great Video"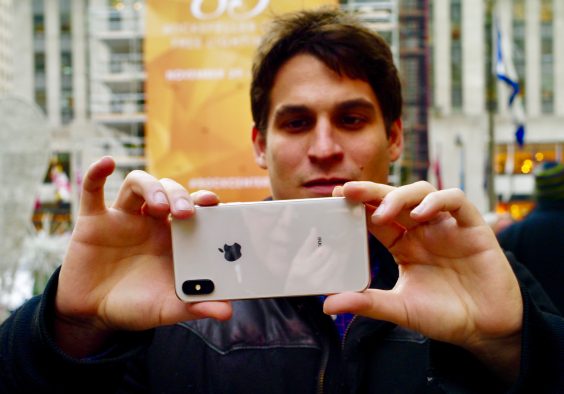 Our 1-day Shooting Course is for everyone, not just for beginners. We teach a unique system for filming called the Michael Rosenblum 5 Shot Method.™ It is easy to learn and will transform the way you shoot video forever, even if you have been filming for many years.
The ability to create video is now as essential as being able to read and write but most of the video you see is badly shot and as a result it is difficult to edit and does not make compelling stories.
You could hire a professional crew or a production company to create the video you need but that would be expensive and unnecessary.
We have trained more than 40,000 people around the world to shoot professional quality video, and you can learn in one day.
Shooting good video is more than just turning up, turning on the camera and pointing it at something. We'll teach you the 'tricks of the trade' in order to shoot great quality video for your website or for social media.
This one-day class is taught by industry professionals, and the groups are kept deliberately small in order to maximize the attention given to each individual student. Each one-day shooting course comprises the following sessions:
The Michael Rosenblum 5 Shot Method™ – a simple and fool-proof method that will turn your footage into professional quality video every single time, whether it's for your own personal viewing, or something you might use for your website or your business needs.
Cameras – we discuss a range of different cameras from DSLR to smartphones; whatever camera you decide to shoot with, we teach you the essential rules for holding and stabilizing the camera correctly, how to ensure your focus and exposure are set correctly, using available light and avoiding back-lit filming situations as well as when to use tripods and how to acquire good audio.
Assignments – each student will complete a field shooting exercise as well as the classroom instruction. Our teachers give detailed instructions on what to film before students complete their filming exercise.
Group Screening – once students return from the filming exercise, we conduct a group screening and critique of all the footage shot. This is a very important part of the learning process because you learn as much from other people's mistakes as you do from your own.
This course will change the way you think about shooting video forever. We have a limited number of HD video cameras available for rent, and you are welcome to use your Smartphone for this course.
©2018 RosenblumTV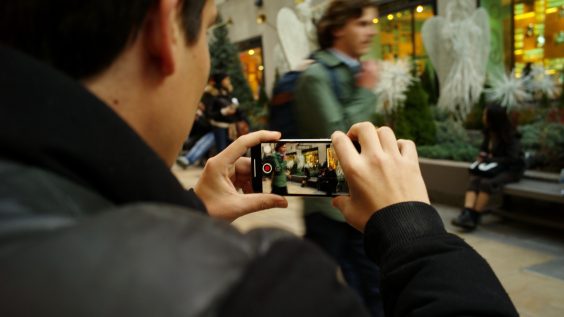 TESTIMONIALS
---
"The course was amazing, and I can safely say I learnt more in that day than I have in the past 10 years regarding shooting video confidently."
– Martin Biddulph
UPCOMING DATES
New York City
Midtown Manhattan
One-Day How to Shoot Great Video $295
Wednesday June 6, 2018
Register
NYC dates don't work for you? Please click below to be notified when we announce new ones.
Notify Me
London, England
One-Day How to Shoot Great Video £250
Tuesday April 3rd, 2018
Register
London dates don't work for you? Please click below to be notified when we announce new ones.
Notify Me
Other Courses