1-Day "How to Shoot Great Video"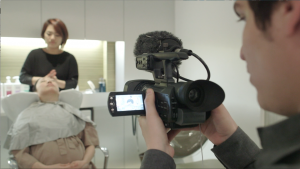 How many times have you gone on a trip or to a family function, taken along the video camera and shot a pile of tapes that no one, not even you (really) wants to look at?
It's not so uncommon. In fact, it happens all the time.
And all that effort to take the camera and shoot is wasted because you've produced something… well, terrible.
Shooting good video is more than just turning up, turning on the camera and pointing it at something. We'll teach you the 'tricks of the trade' in order to shoot great quality video for your website or just for the special events in your life, every single time.
In this one-day class our professional instructors will show you a simple and fool-proof method that will turn your video into something everyone will want to enjoy. It isn't hard to learn, but once you master it, you will be able to produce professional quality video every single time, whether it's for your own personal viewing, or something you might use for your website or your business needs.
The day includes a field shooting exercise as well as classroom instruction and one on one critiques. This course will change the way you think about shooting video forever. And if you don't have your own camera yet then just rent one from us.
TESTIMONIALS
---
"The course was amazing, and I can safely say I learnt more in that day than I have in the past 10 years regarding shooting video confidently."
– Martin Biddulph
UPCOMING DATES


London
The Guardian
Kings Place
90 York Way
London
N1 9GU
Monday April 11th, 2016
1 Day £349
Register
Monday July 11th, 2016
1 Day £349
Register
Tuesday September 20th, 2016
1 Day £349
Register

New York City
15 West 53rd St.
New York, NY 10019
New Dates TBA
Please click below to be notified when new dates are announced.
Notify Me
Other Courses